Healthy Choices in Heating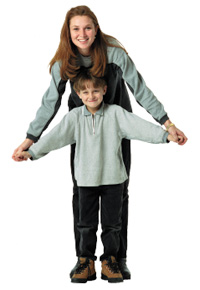 Oilheat is a stable liquid that poses no health threat to homeowners and their families. It is non-toxic, non-carcinogenic, non-flammable - and biodegradable. Utility gas can escape into the home through any sized break in the system, no matter how small, creating the risk of fire or explosion.
• Carbon monoxide kills.
The U.S. Consumer Product Safety Commission
reports that utility gas home heating systems are the leading cause of carbon monoxide (CO) deaths in the United States. When a utility gas heating system malfunctions, it can emit deadly carbon monoxide gas continuously with no warning. Between 1999 and 2004, CO poisoning was listed as a contributing cause of approximately 400 non-intentional, non-fire-related deaths each year, according to the
Centers for Disease Control
. Oilheat systems perform differently: if there is a malfunction, the Oilheat system will give warning signs, such as smoke and odors before emitting dangerous levels of CO.
• Untested additive.
Utility gas contains an additive with unknown health effects. Methyl mercaptan, which is added to create the "gas smell" that alerts for leaks, has never been tested for its toxicity to humans. The "odor" of oil is natural to the product.
• Fracking. For more on this controversial gas drilling practice that has been linked to health problems,
click here.