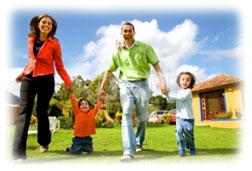 Today's volatile energy prices are breaking budgets and causing consumers to second-guess their energy choices. Consumers are concerned about prices and looking for ways to reduce their energy costs. This site has the information you need to make the right decision. In these pages, you will learn the truth about Oilheat and utility gas.
"In 95 out of 100 cases, it makes economic sense to stick with oil, and if an energy-related investment is desired, to invest in conservation."
-
Consumer Energy Council of America
Here at Energy Answers Today, you can find answers to these important questions:
Is conversion cost effective?
How does competition affect price and service?
What sort of energy supplier should I choose?
How do oil and gas prices compare?
Who will help me maintain my system?

How do I determine the true cost of my fuel?
How does my fuel affect the environment?
How safe is my fuel?
Will my fuel be available in the future?